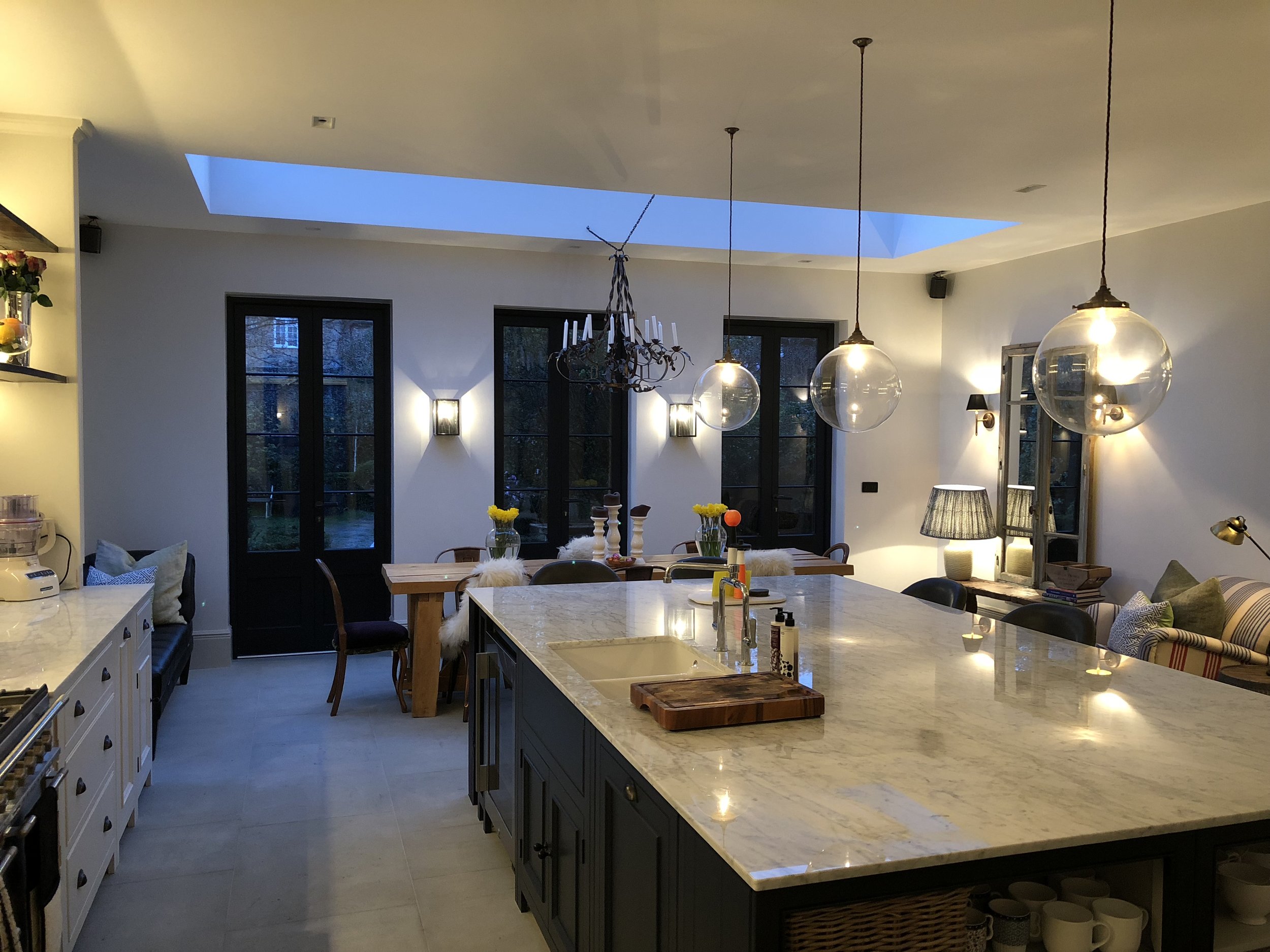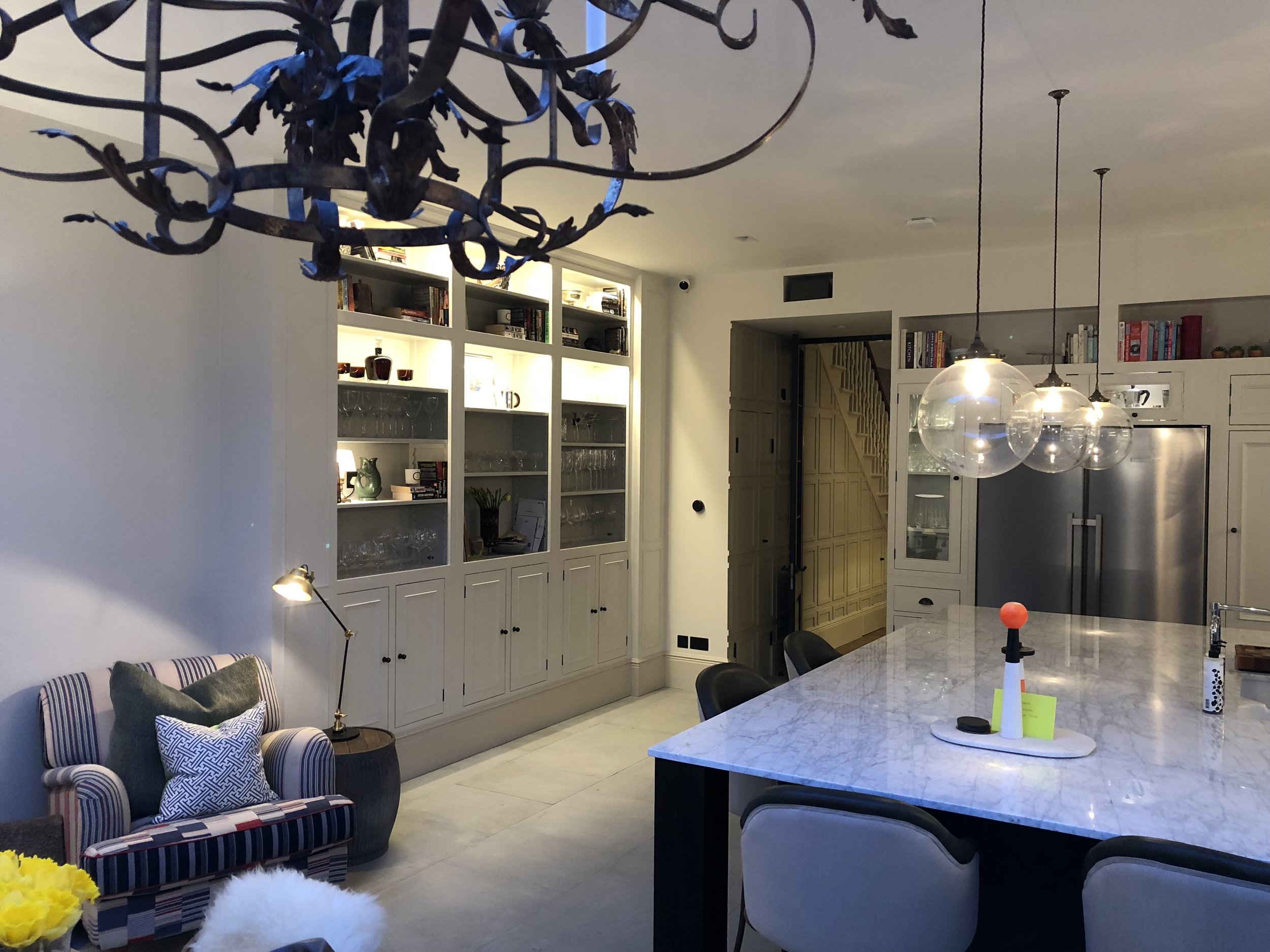 Driveway to front garden
New driveway and landscaping to front garden.
The front garden wall was rebuilt with brick pillars, stone copings and gates to match the original Edwardian design.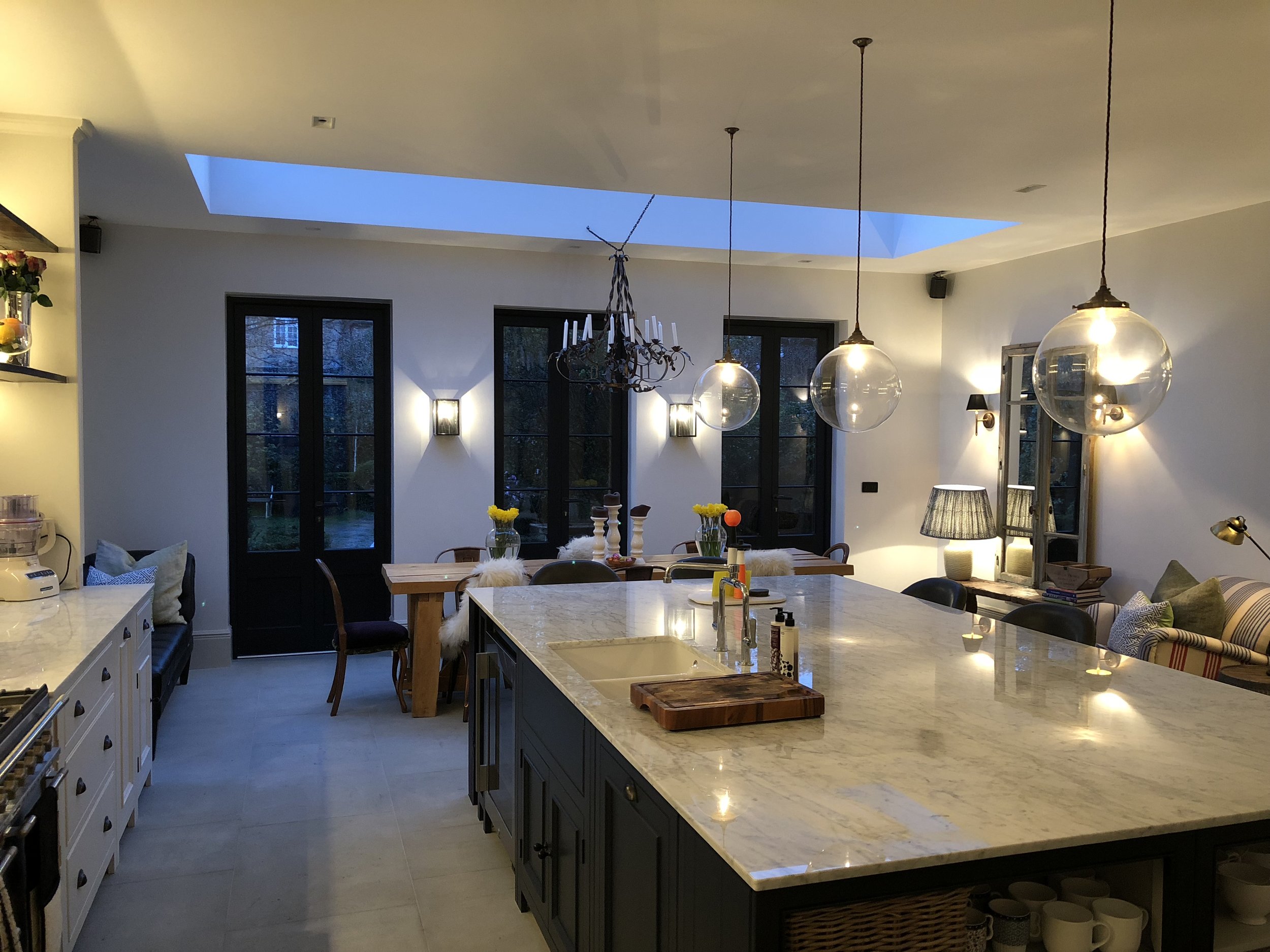 Kitchen extension interior
Internal view facing the garden of the new extension with three 2.6m french doors.
Large 5 x 1.5m pyramidal skylight
Limestone paving floor.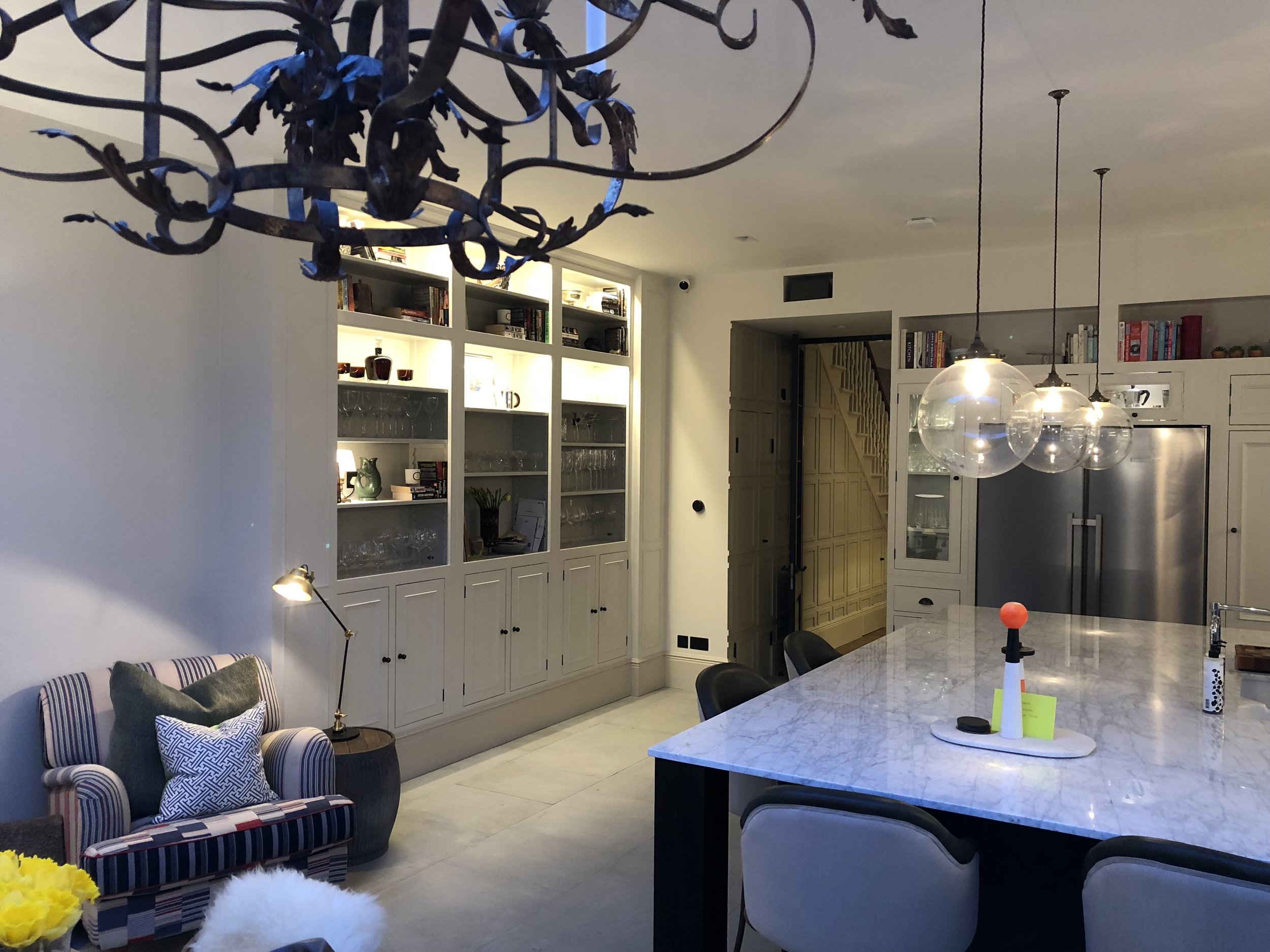 Elegant hardwood timber doors provide practical means of separation between living areas in the ground floor.
The tall dark grey french doors provide continuity of design through the ground floor.
Open plan living room, with sprinkler system to comply with building regulations.
Structural openings formed between front and rear reception rooms,
New sash windows to the side elevation.
Underfloor heating below herringbone parquet engineered oak flooring.